The Movement Kit
Regular price

HK$750

Sale price

HK$600
As your baby becomes more mobile, they will attempt to roll, creep, and crawl everywhere. To celebrate their newfound ability to move, our Movement Kit encourages all forms of motor development, ranging from fine to gross motor skills. They will also come across some early lessons in containment and object permanence.  Preorder only, expected delivery in Oct 2023.
Learning Objectives

Rolling from front to back and vice versa 
Sitting and playing independently
Scooting and crawling 
Hand-eye coordination and fine-motor skill development 
Practice motor-planning skills
Materials and care

Our items are made with a combination of durable beech wood, tea wood, 100% food-grade silicone, and various baby-safe fabrics and dyes. 

For wooden items: Wipe with a damp cloth 
For silicone items: Wash with water and soap 
For fabric items: Hand wash and hang dry (unless otherwise specified)
safety

All of our toys are tested against the ISO8124 Safety of Toys standards by certified testing labs.  Click here for more information on the content of the safety tests
Share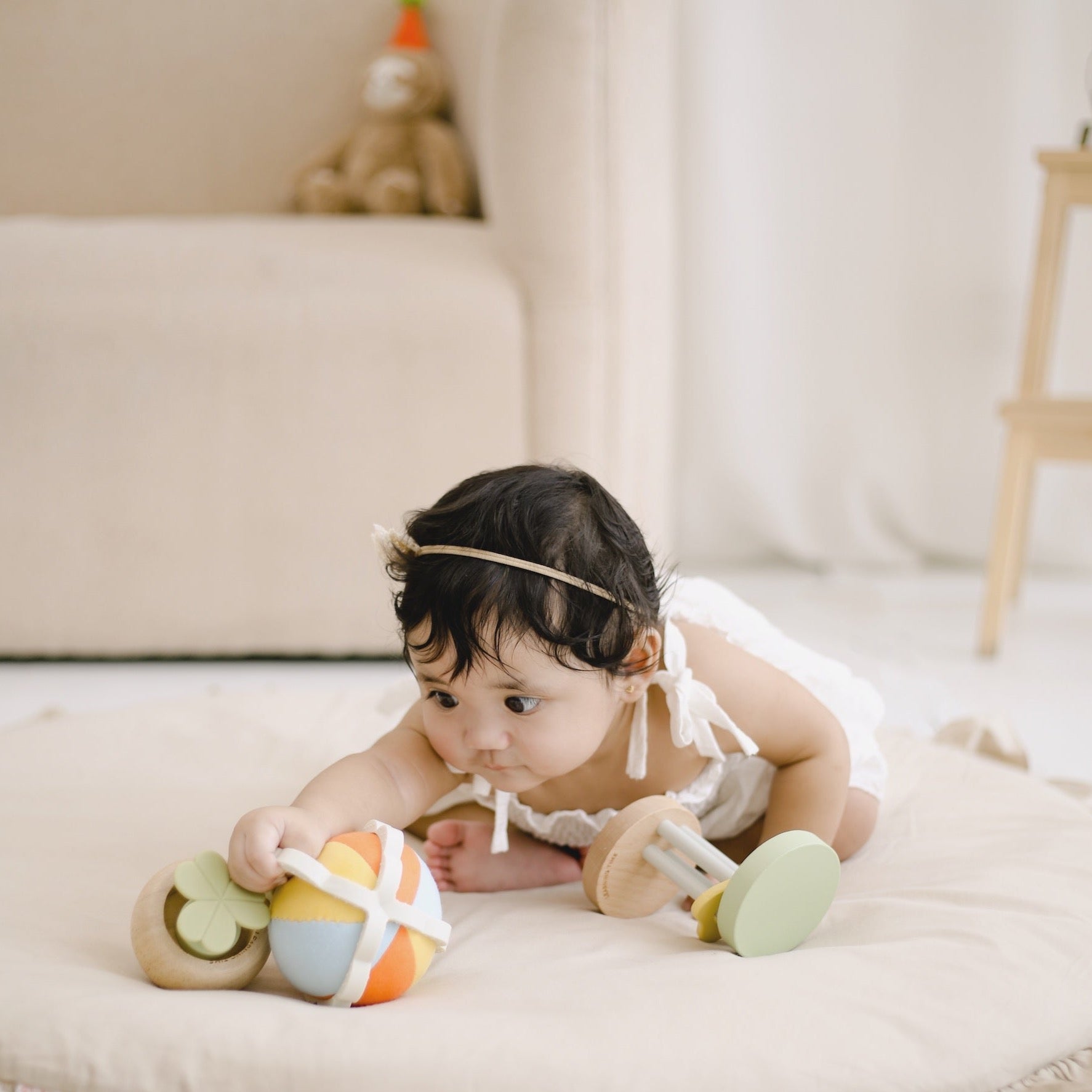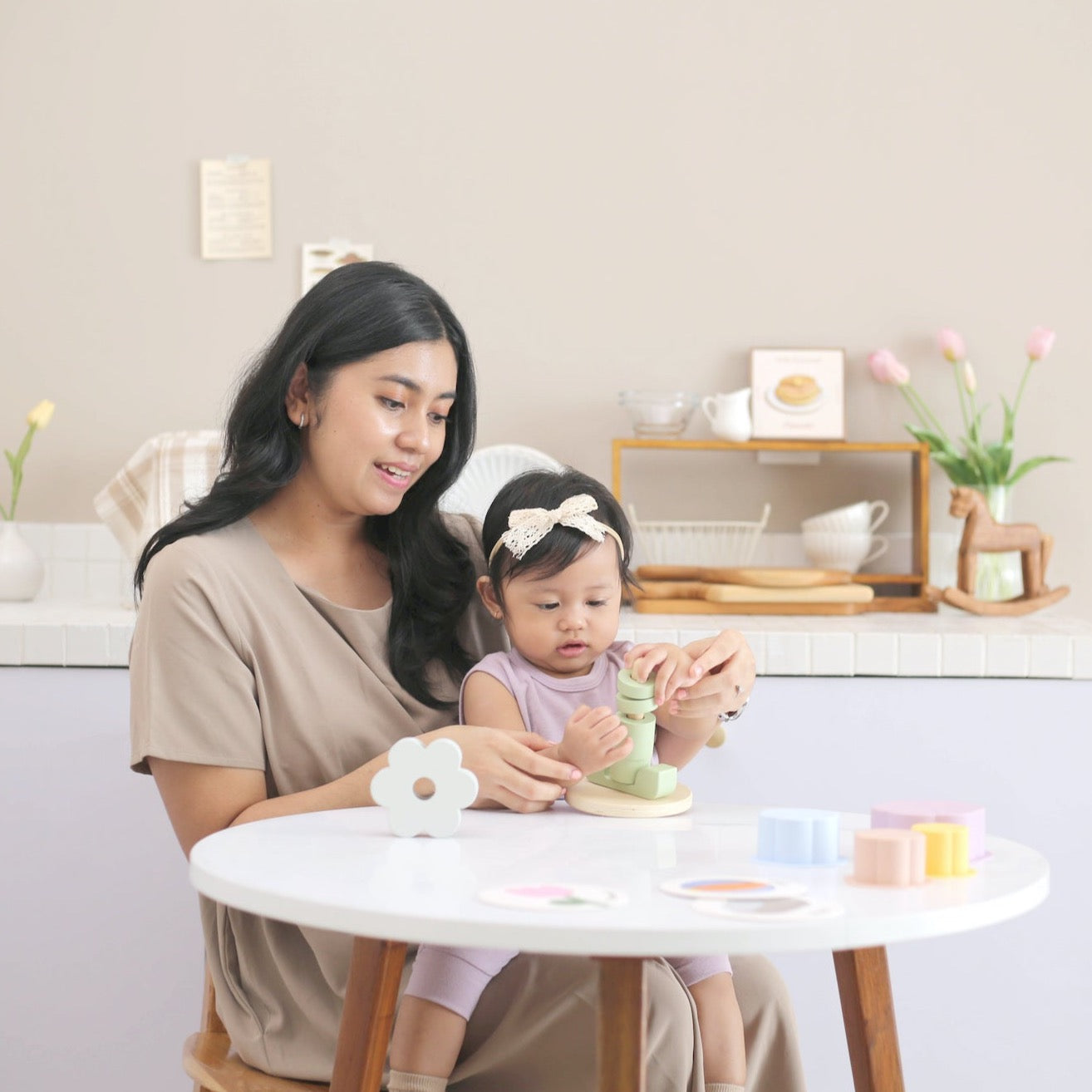 What's inside this kit?
Discovery Mug

Our 100% food-grade silicone Discovery Mug teaches early lessons in containment and trains fine-motor skills.

Bumper Ball

 A soft, fabric rattle ball paired with a textured silicone teether. Use them separately or combine them for new ways to play.

Sensory Prisms

Your baby's first wooden blocks equipped with fun sensory elements and smooth edges for safe play.

Plant Stacker

Practice early fine-motor skills and hand-eye coordination with our pretty plant stacker.

Busier Book

100% food-grade silicone activity pages are paired with baby-safe fabric activity pages to keep your baby busy at home and on the go.

Cards with Things

Promote early language development and recognition of common objects with these sensory cards.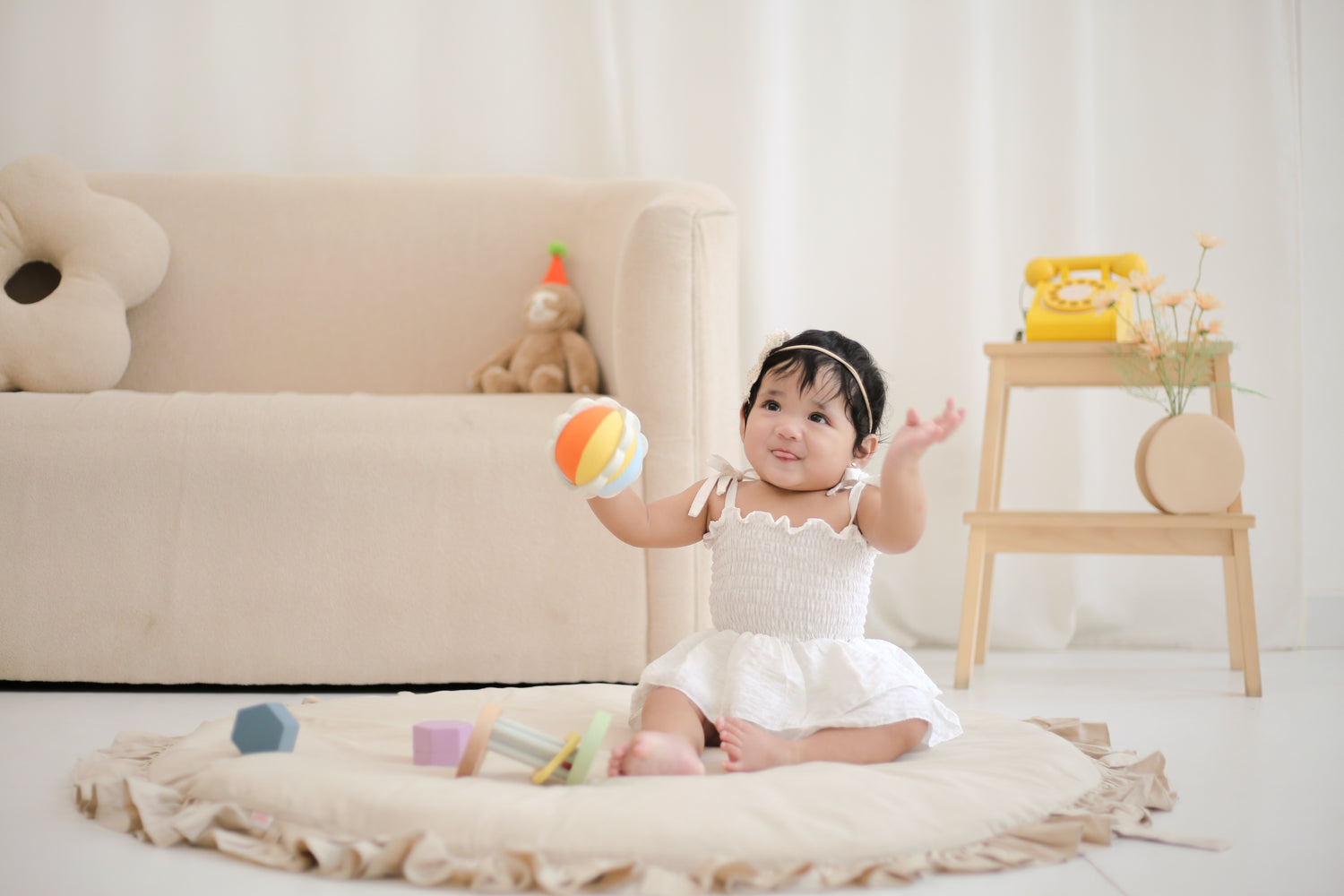 Getting your child moving
Complex movements don't only require strong muscles and coordination, they also require 'motor planning' - the ability to think of, plan, and carry out actions like rolling, sitting, and crawling. The right tools and activities will go a long way in helping your child achieve these skills.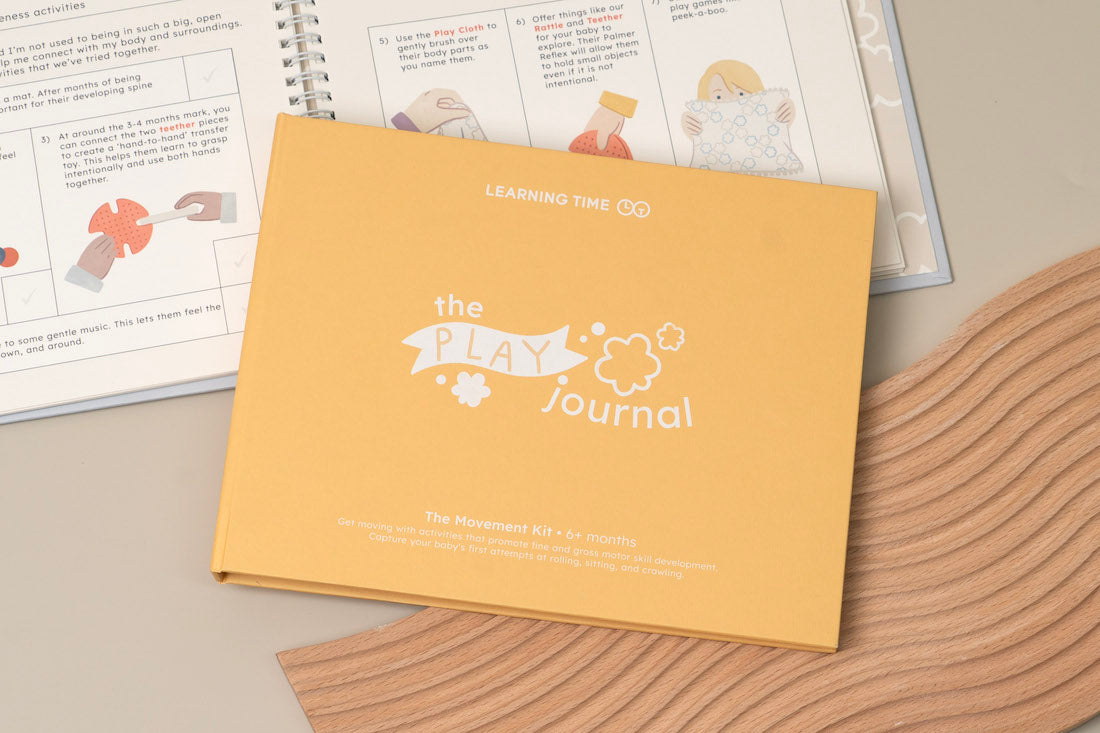 Your personal play journal
Our Play Journal is equipped with advice from occupational therapists and child development experts to help get your child moving, and has space for safekeeping the memories from this stage of life.