The Movement Kit
Regular price

Sale price

HK$750
As your baby becomes more mobile, they will attempt to roll, creep, and crawl everywhere. To celebrate their newfound ability to move, our Movement Kit encourages all forms of motor development, ranging from fine to gross motor skills. They will also come across some early lessons in containment and object permanence.  
Christmas Promo (until Dec 20): Your kit will come in our premium gift box with a set of our 2023 Xmas Emomo Magnetic Bookmarks
Learning Objectives

Rolling from front to back and vice versa 
Sitting and playing independently
Scooting and crawling 
Hand-eye coordination and fine-motor skill development 
Practice motor-planning skills
Materials and care

Our items are made with a combination of durable beech wood, tea wood, 100% food-grade silicone, and various baby-safe fabrics and dyes. 

For wooden items: Wipe with a damp cloth 
For silicone items: Wash with water and soap 
For fabric items: Hand wash and hang dry (unless otherwise specified)
safety

All of our toys are tested against the ISO8124 Safety of Toys standards by certified testing labs. Click here for more information on the content of the safety tests
Share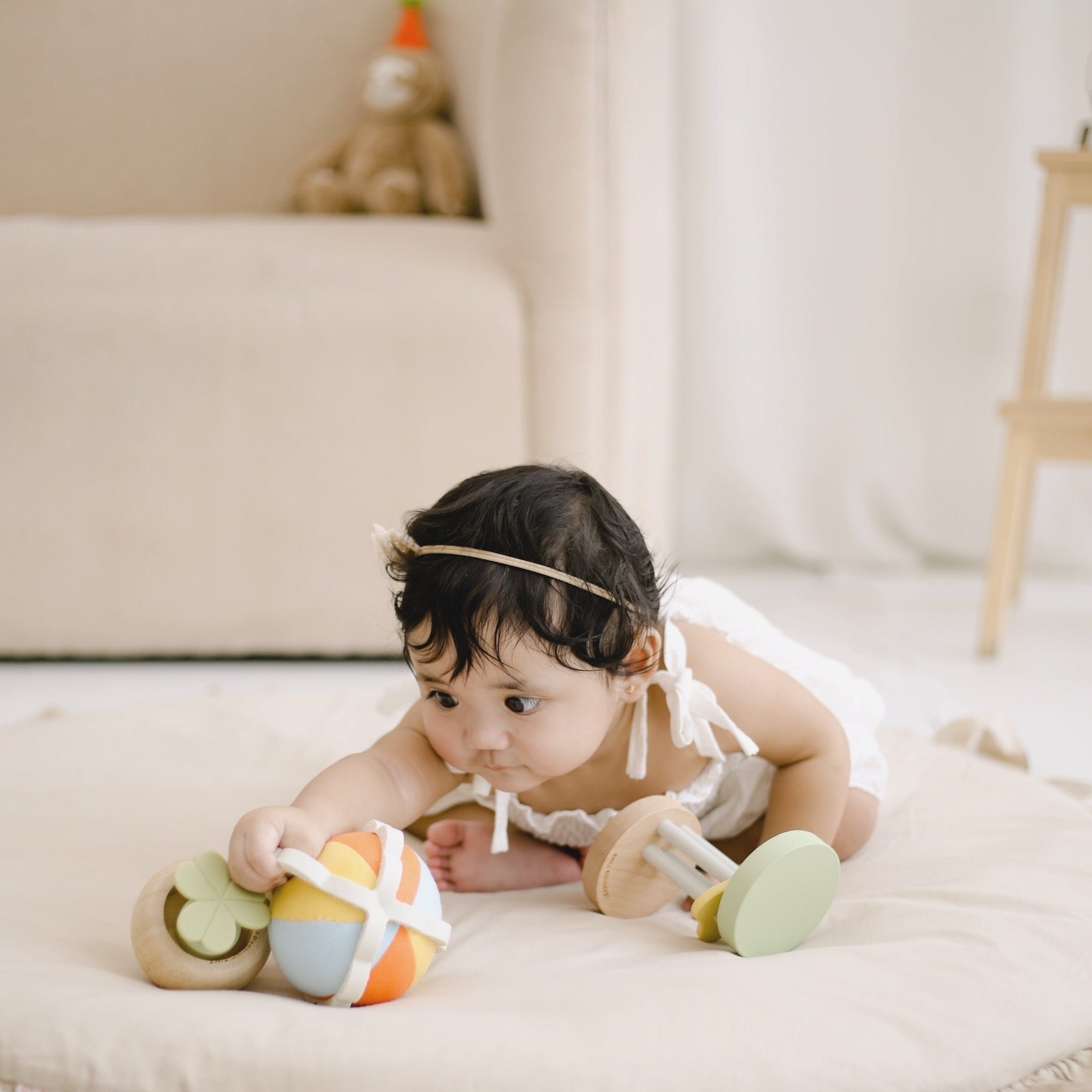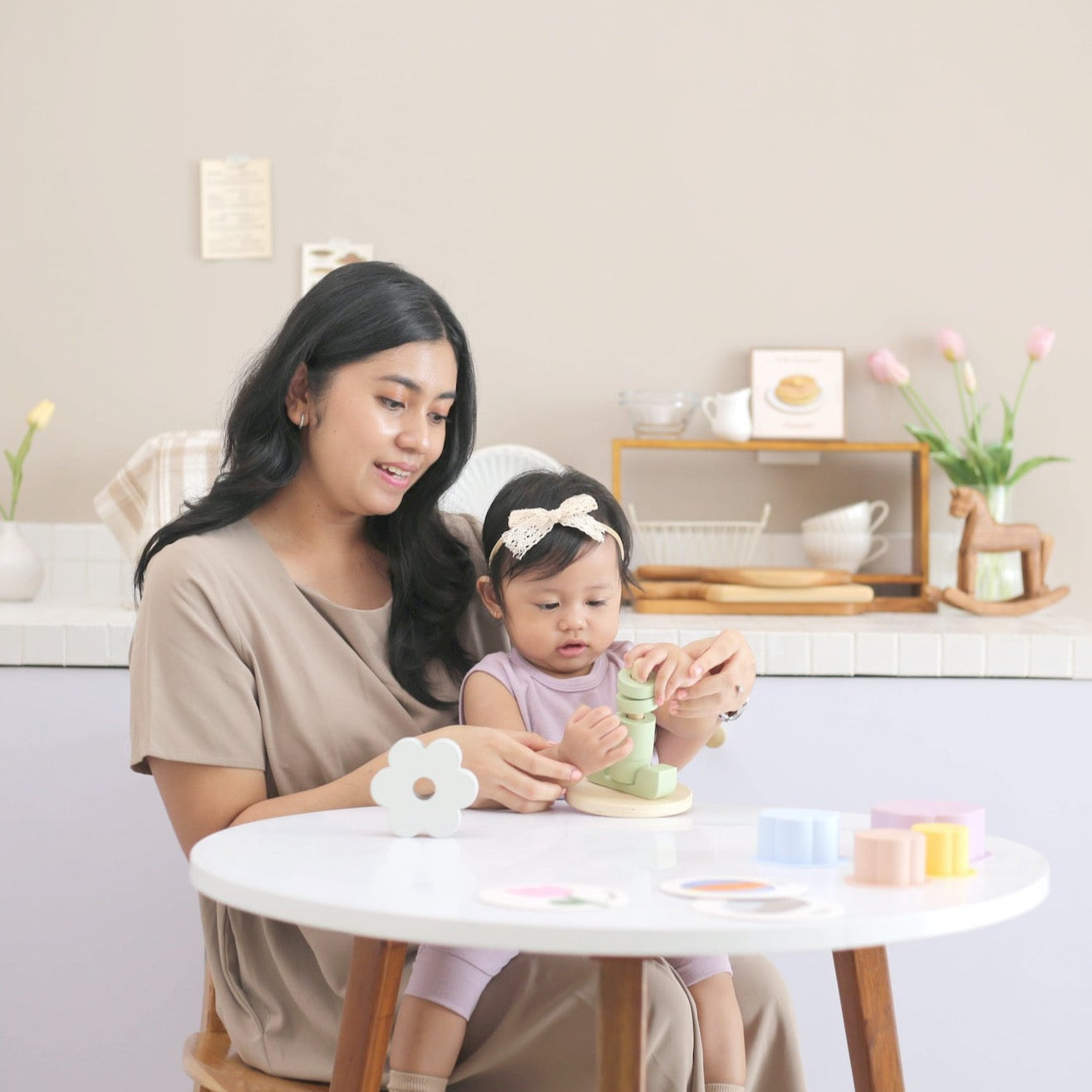 What's inside this kit?
Discovery Mug

Our 100% food-grade silicone Discovery Mug teaches early lessons in containment and trains fine-motor skills. (11x11x8.3cm)

Bumper Ball

A soft, fabric rattle ball paired with a textured silicone teether. Use them separately or combine them for new ways to play. (11x11x10.4cm)

Sensory Prisms

Your baby's first wooden blocks equipped with fun sensory elements and smooth edges for safe play. (Each block: 5.9x5.2x4cm)

Plant Stacker

Practice early fine-motor skills and hand-eye coordination with our pretty plant stacker. (11.8x11.8x19cm)

Busier Book

100% food-grade silicone activity pages are paired with baby-safe fabric activity pages to keep your baby busy at home and on the go. (12x2x10.5cm)

Cards with Things

Promote early language development and recognition of common objects with these sensory cards. (11x11cm)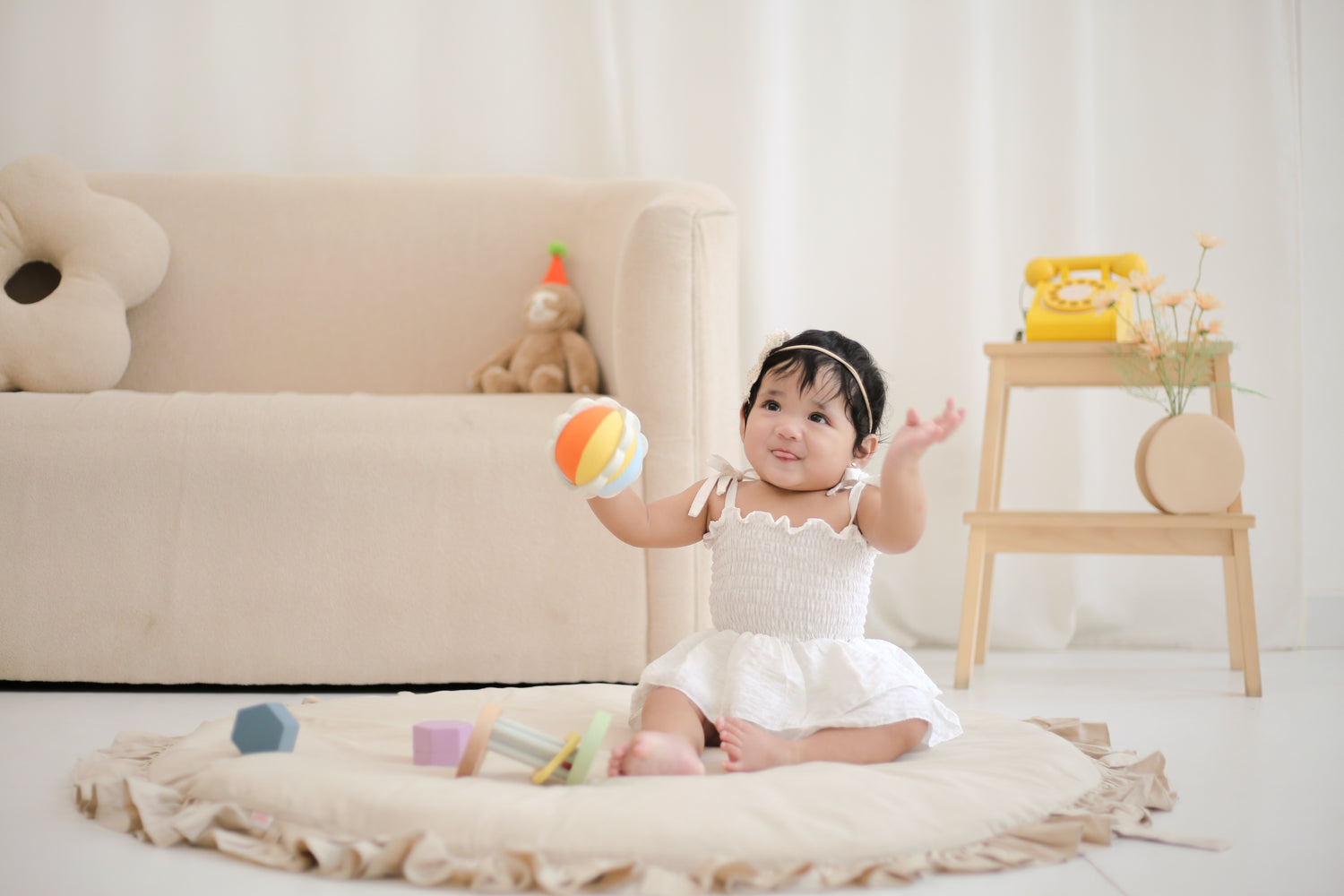 Getting your child moving
Complex movements don't only require strong muscles and coordination, they also require 'motor planning' - the ability to think of, plan, and carry out actions like rolling, sitting, and crawling. The right tools and activities will go a long way in helping your child achieve these skills.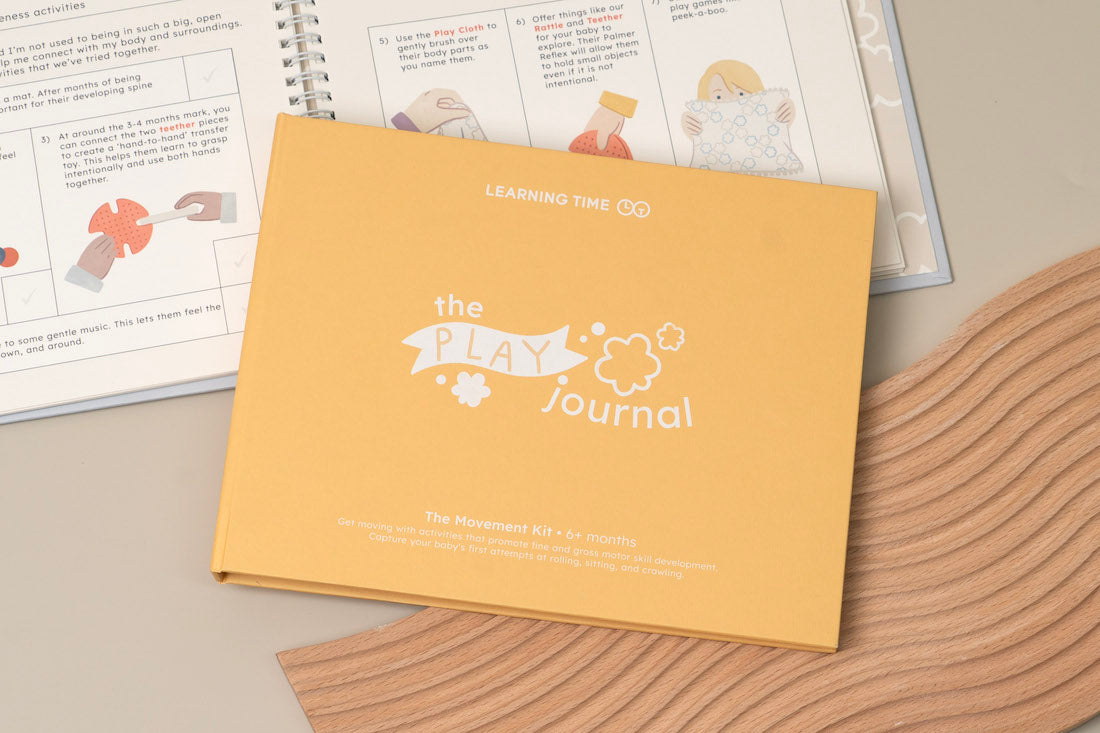 Your personal play journal
Our Play Journal is equipped with advice from occupational therapists and child development experts to help get your child moving, and has space for safekeeping the memories from this stage of life.
BB自己玩 減少媽媽陪伴時間
BB最喜歡玩Discovery mug ,因為想玩依個教材,就自己學識坐定定,好專注咁玩,媽媽都可以多啲時間休息
Favorite toys that are great for learning
My boy's favorite toys are all from learning time. I got him the tummmy time kit and movement kit. So far he loved both of them, and I can also see his improvement as we play more together. Yesterday he crawled for the first time trying to reach the bumper ball! I didn't even know he was ready to crawl but I guess he really wanted the ball. Recommend to all parents and if you know any parents, this would make a great gift!
忙碌媽媽至愛
呢個Kit真係非常非常非常方便!有晒bb呢個歲數需要玩嘅玩具,避免我購物狂買左好多唔實用嘅玩具啊!玩具都好適齡,bb 自己一個都可以好專注咁玩,見到bb能夠慢慢理解玩每個玩具嘅方法,睇到佢嘅進步。
Discovery mug 絕對係個kit 嘅highlight,省左屋企唔少廁紙🤣
幾 minimal 嘅玩具
好想阿囝自己識將粒積木擺落去,但睇嚟佢都係鍾意掹走啲嘢多啲(同埋咬 🤣),應該仲要多少少時間學習。款式幾 minimal,幾靚 ~
creative design, good service
Delighted with Learning Time's play kit's creative design; my 5-month-old adores it. Exceptional customer service swiftly resolved a product issue, showcasing their commitment to customer satisfaction. Highly recommend!