不論男或女,都是嬰兒生日或派對的最完美禮物選擇
透過我們獲獎的遊戲套裝,提供中性玩具為寶寶帶來卓越的遊戲體驗,所有內容均由我們香港團隊精心設計和製作。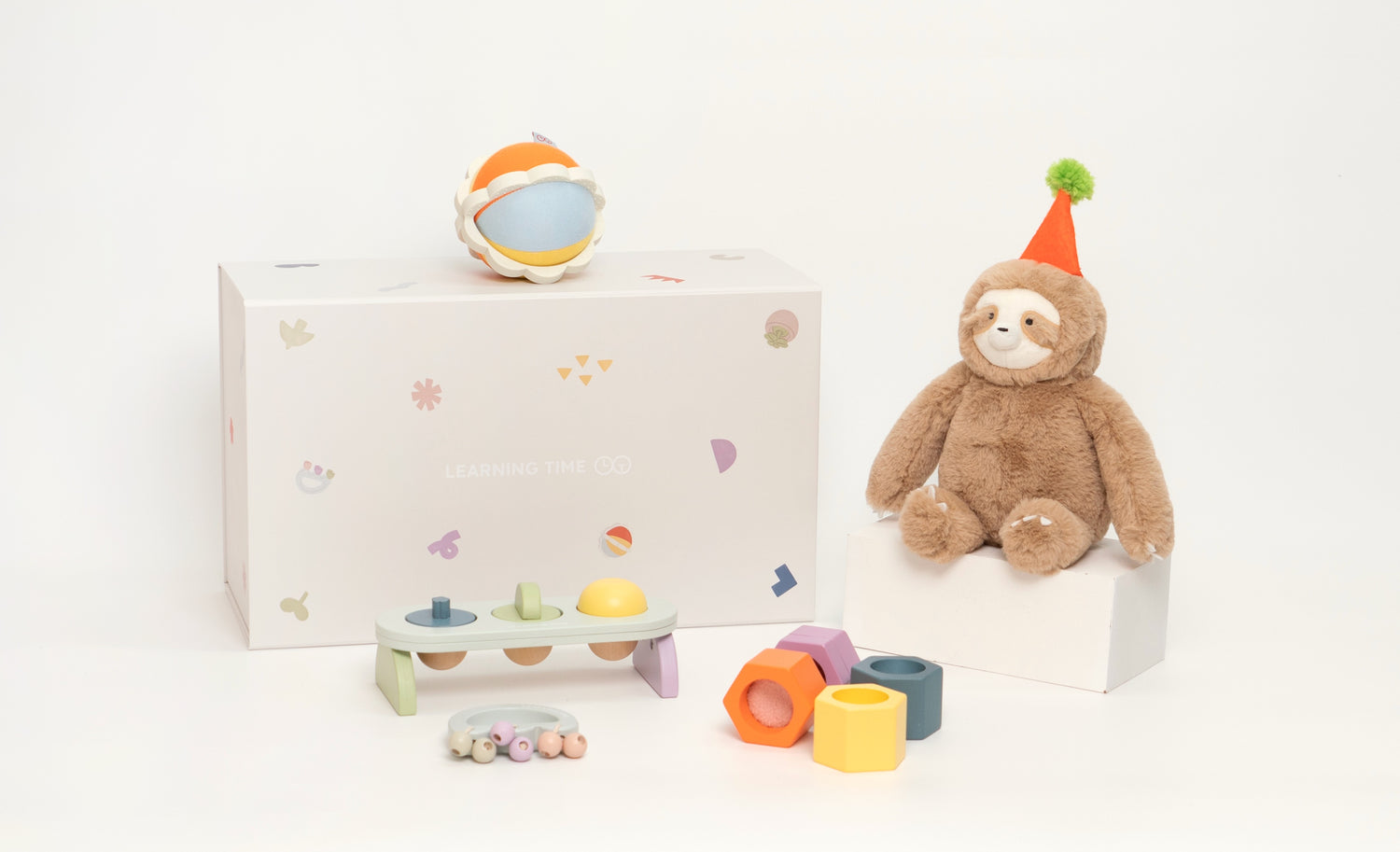 精心打造的禮盒包裝和個性化的心意卡
我們提供這款具有磁扣的可重複使用禮盒,減少不必要的包裝紙或塑膠使用。它能輕鬆地摺疊平放,方便收納。你只需加入個人化的訊息,讓這份禮物更完美。
FAQs
Which kit should i start at?

If your child is between ages or has a different developmental timeline, you can look at the learning objectives of each kit and see which ones your child is currently working towards. If you're still unsure, you can contact us and we'd be happy to help!
How do you ensure the toys are safe?

Our toys are tested by qualified labs and pass or exceed strict international toy safety standards (ISO8124 Safety of Toys 1-3). To learn more about the safety standards, click here.
Do such young babies really need learning toys?

Babies are learning the moment they are born, especially through their caregivers and their environment. Providing age-appropriate toys not only helps them learn, it also helps you bond with them in playful ways.